Fall 2019 Alacrity Global Bootcamp
This fall the team at Wesley Clover and Alacrity Global had the pleasure of welcoming eleven new entrepreneurs to Ottawa, Canada as part of our third Alacrity Global Bootcamp Program: Florent, Axel, Théo, Alix, Loïc, Hamza, Vianney, Violette and Gauthier came across from Alacrité France in Lille, and Thomas and Miguel came from Alacrity México. The month-long bootcamp consists of a full schedule of workshops guided by experienced industry veterans from the Alacrity Global ecosystem, including Corporate Executives, CEOs, Startup Founders, Investors and Accelerator Directors. The bootcamp also offers one-on-one meetings, networking events, team-building activities and other start-up related tasks to reflect the daily demands of life in a tech start-up to accelerate the journey these emerging business leaders are on to build successful, global new enterprises.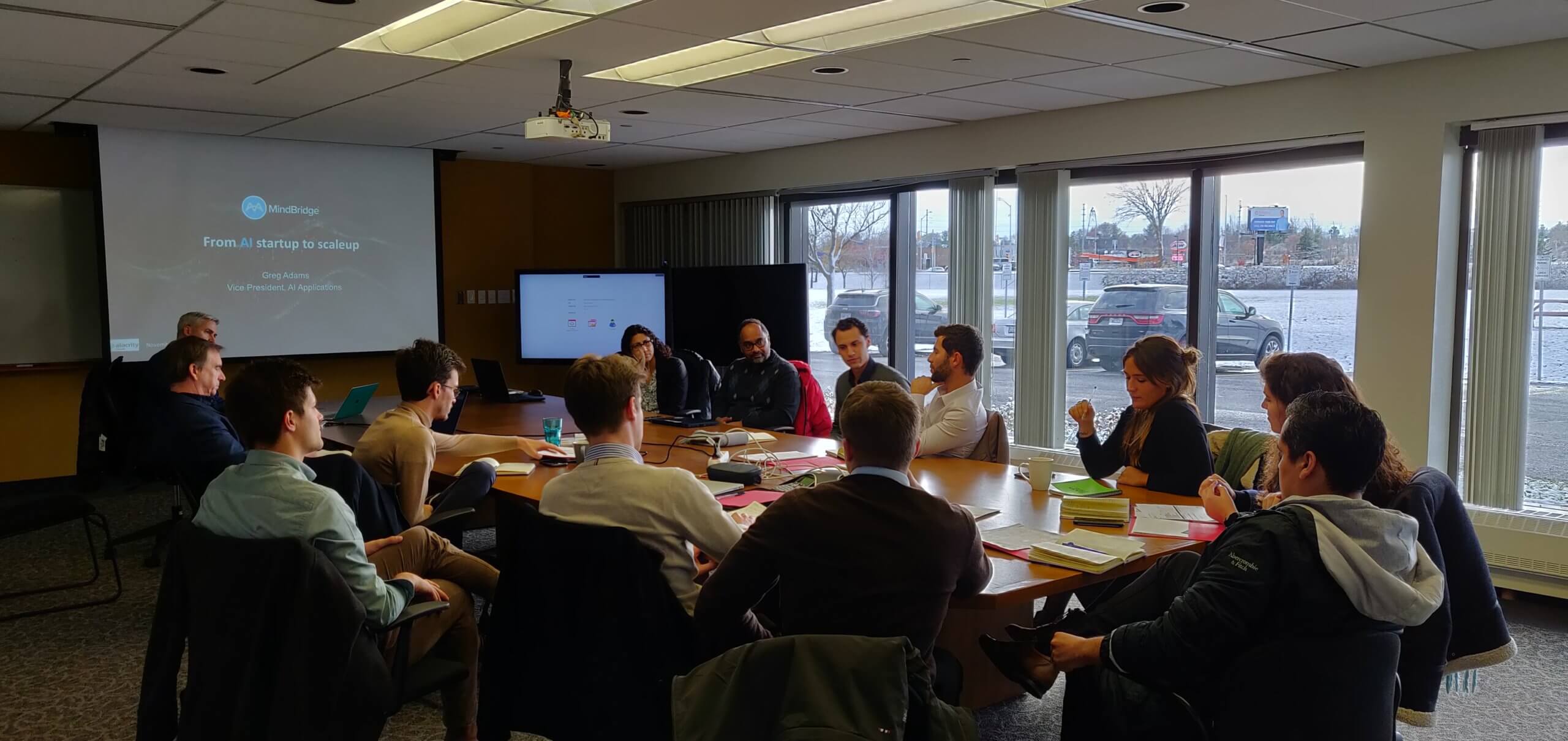 The eleven Entrepreneurs in Residence (EIRs) were of diverse backgrounds and at various stages on that entrepreneurial journey. Some had only just joined Alacrity, such as Vianney and Violette, with little knowledge of Alacrity and the Wesley Clover ecosystem. Others had clear objectives coming into the bootcamp. Thomas and Miguel, for example, arrived with two very specific goals: to validate their business model and also their software architecture. With the help of local engineering specialists, the two were able to dig deep into the technology and refine their product plans. Others had not confirmed their first product/market fit when they arrived, such as Vianney, but she was able to depart Ottawa with a clear business idea thanks to the workshops and conversations she had during the bootcamp.
What does the Alacrity Global Bootcamp entail?
Most EIRs had business or technical training and background, but all recognized the need to wear multiple hats in a start-up in order to succeed. Many ended up describing the bootcamp as a "crash course" on how to build a start-up technology company. Florent commented: "They gave us the tools to succeed in our entrepreneurial journey." Workshops cover a range of business leadership topics, including:
Business Models and Structures
Business Financial Fundamentals
Product Market Fit
Customer Success Focus and Metrics
Seeking External Investment
The fall bootcamp consisted of 25 workshops, 18 initial C-level meetings, 2 tech speakers, 3 networking events (CENGN, TechTuesday, L-Spark After Hours), 1 hockey game and a tour of the L5 Autonomous Vehicles test track.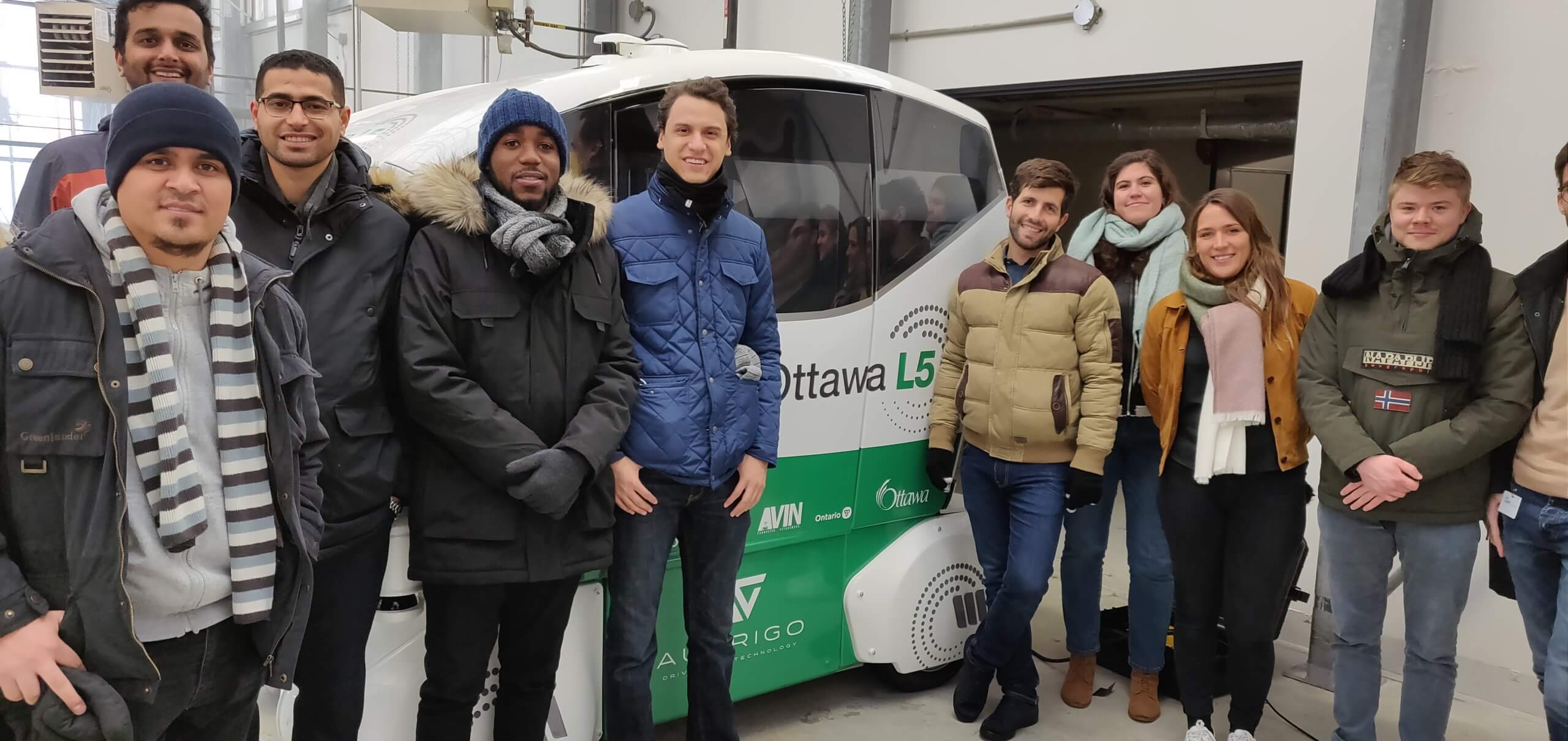 Thomas found it very helpful to also get to know more of the members of the global ecosystem and to meet some of the people behind Wesley Clover and Alacrity Global. "There's a genuine interest to help us, to see us all grow and succeed!" And it was not only success stories that were shared in those meetings. "What stood out most for me were the stories of failure, and how they got through it", said Loïc. "Don't give up!"
Hamza left Ottawa inspired by Terry Matthews. "Terry taught me how to be efficient. When you come across roadblocks, don't stall, but solve them and move on!" Terry always takes the time to meet with the bootcamp participants and emphasizes some of his keys to success – a focus on hard work, listening to clients, building strong teams, getting the sales, going global fast. It all makes the bootcamp a unique experience – something you cannot find in university.
For some EIRs it was also their first visit to Canada. With record snowfall and cold for this November, it was no real surprise that when asked about their impressions, the most common answer was: "It's very cold here!" But Loic added a final word: "I like Beavertails!"
All words of advice and inspiration for the next bootcamp, which will take place in the spring of 2020.