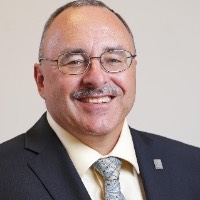 Vice-President, Research
University of Ottawa
Sylvain has held the position of Vice-President, Research at the University of Ottawa since 2018. He is a strong advocate for the benefits of pairing university research and industry and strives to create opportunities for innovation and commercialization. This vision was a driving force behind the opening of the University's Kanata North campus, in the heart of Canada's largest tech park. As a former physicist with the National Research Council, he led several research and development initiatives, including the Canadian Photonics Fabrication Centre and the Printable Electronics flagship program. He was also a co-founder of Optenia Inc., a communications technology spinoff.
Sylvain has published over 180 papers and has 17 patents and licences in the fields of photonics, nanotechnology and ICT. He holds a B.Sc. and M.Sc. in Physics from the University of Ottawa and a Ph.D. in Photonics – Semiconductor Physics from Simon Fraser University, B.C.