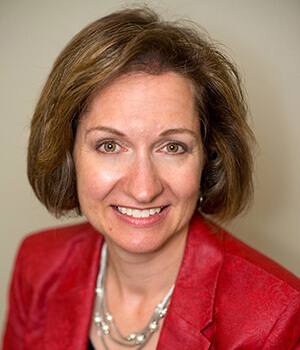 Elza has more than 25 years of leadership and consulting experience across the private, public and not-for-profit business sectors. From her roots at Nortel, where her team was recognized with awards for innovation and impact, to her own consulting business, Elza is known for her ability to synthesize complex issues and diverse perspectives to produce results. She is an experienced facilitator, and supports organizations with strategic planning, management, program development and evaluation services.
Elza loves working with entrepreneurs, helping them clarify their business model and connecting them to resources that can help drive their success. In addition to her work with L-SPARK, Elza is the co-creator of the GrindSpaceXL business acceleration program that graduated a total of 10 cohorts in conjunction with Queen's University in Kingston and Invest Ottawa.
Elza holds a Bachelor of Engineering and Management degree from McMaster University and an M.B.A. from the University of Ottawa. She also completed the inaugural Graduate Diploma in Social Innovation at the University of Waterloo in 2012. Elza has served on the Boards of several local and national not-for-profit organizations, supporting their growth and development through challenges that included leadership transitions, mergers and rebranding programs.