Owen Matthews & Richard Egli Visit Alacrity China
Strengthening Relationships, Uncovering Opportunities… and Eating Eels
Early last month, Alacrity Canada's Chairman Owen Matthews and Managing Director Richard Egli took the opportunity to visit our Alacrity China partner incubator, accompanied by Wesley Clover Chairman, Terry Matthews.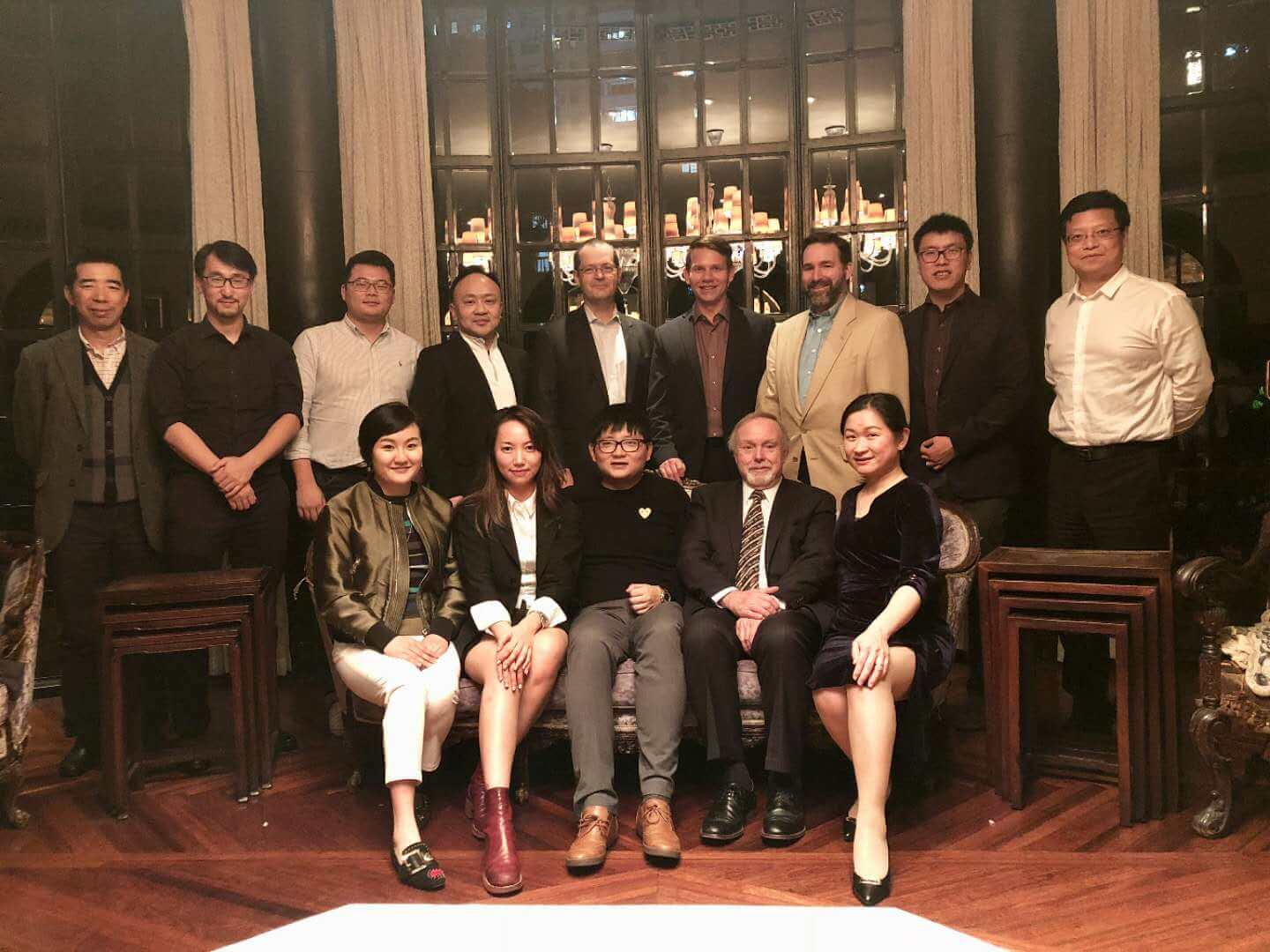 The one week trip was split between Beijing and Shanghai, with the overall goals of the visit being to strengthen the relationship between the Alacrity Canada and Alacrity China teams, and to uncover new opportunities for our combined forces to explore.
Owen, Richard, and Terry's overseas adventure featured a relentless schedule of meetings, smoggy skies, friendships both re-ignited and newly formed, and plenty of culinary adventures.
What follows is a brief recap of the trip, along with a selection of both key learnings and memorable experiences.
Opening night
The visit to China began on a smoggy Sunday evening in Beijing.
The Alacrity Canada team first met with frequent Victoria visitor Henry Wu, the Alacrity China incubator partner. The two teams quickly got caught up on how business was doing, before heading to dinner where they were joined by Barry Li, former head of NewBridge in Asia.
Throughout this first evening Richard and Owen were also joined by Greg Vanclief and Terry Matthews from Wesley Clover. The topics of discussion flowed between Beijing, Shanghai, and Chinese market conditions, and everyone was left optimistic about the opportunities, and eagerly prepared for the week ahead.
And so the Beijing visit began
The next day the smog on the streets was even worse. So bad, that one could barely see down the block. As Owen describes it, the technical description of the air quality was "very unhealthy".
But, once indoors, a productive day of meetings ensued, beginning with breakfast alongside Henry, and Grace from UBike. Owen and Richard also had a chance to meet with Jimmy, a friend and supporter of Alacrity initiative in China who was helping our team out during the trip.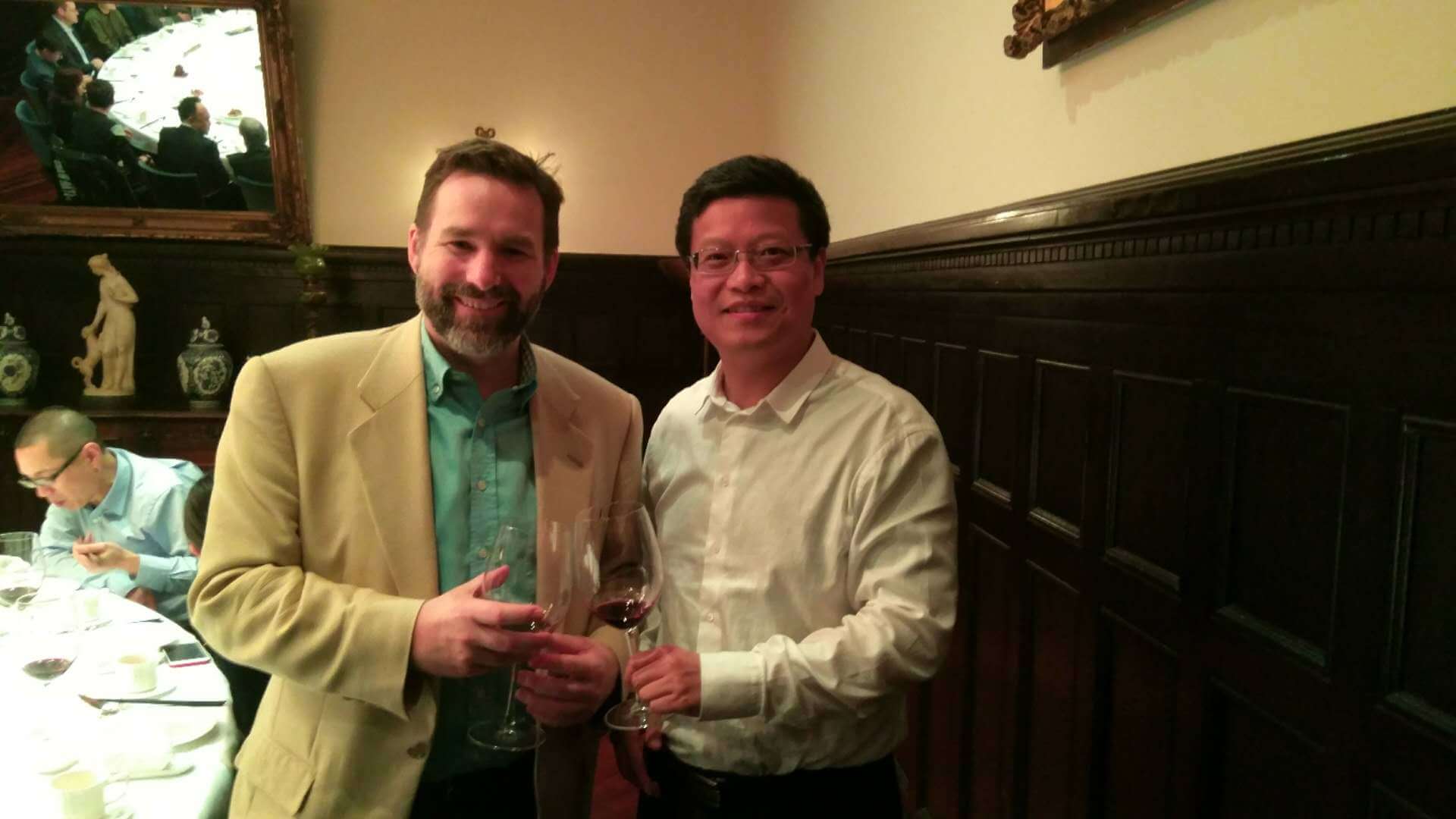 Next up was a visit to the Canadian Consulate in Beijing, where the team met with both trade commissioners and members of Export Development Canada, to help make everyone aware of Alacrity's plans to invest into the community, and seek guidance with respect to partners, structures, and Chinese-Canadian government cooperation.
Following the consulate, was a meeting with the president of Cyzone – the largest entrepreneurship magazine in China. Richard and Owen were able to introduce Cyzone to Alacrity Canada and its history, hear the story of the magazine's connections to the investment community, and discuss how our teams can collaborate to benefit China technology venture industry.
Not letting the smoggy air tire them out, the Alacrity Canada team next met with Tsinghua UNIUDC – a semi-conductor manufacturer and network switching vendor – to learn about their plans for product development and how companies in the Alacrity portfolio can work together.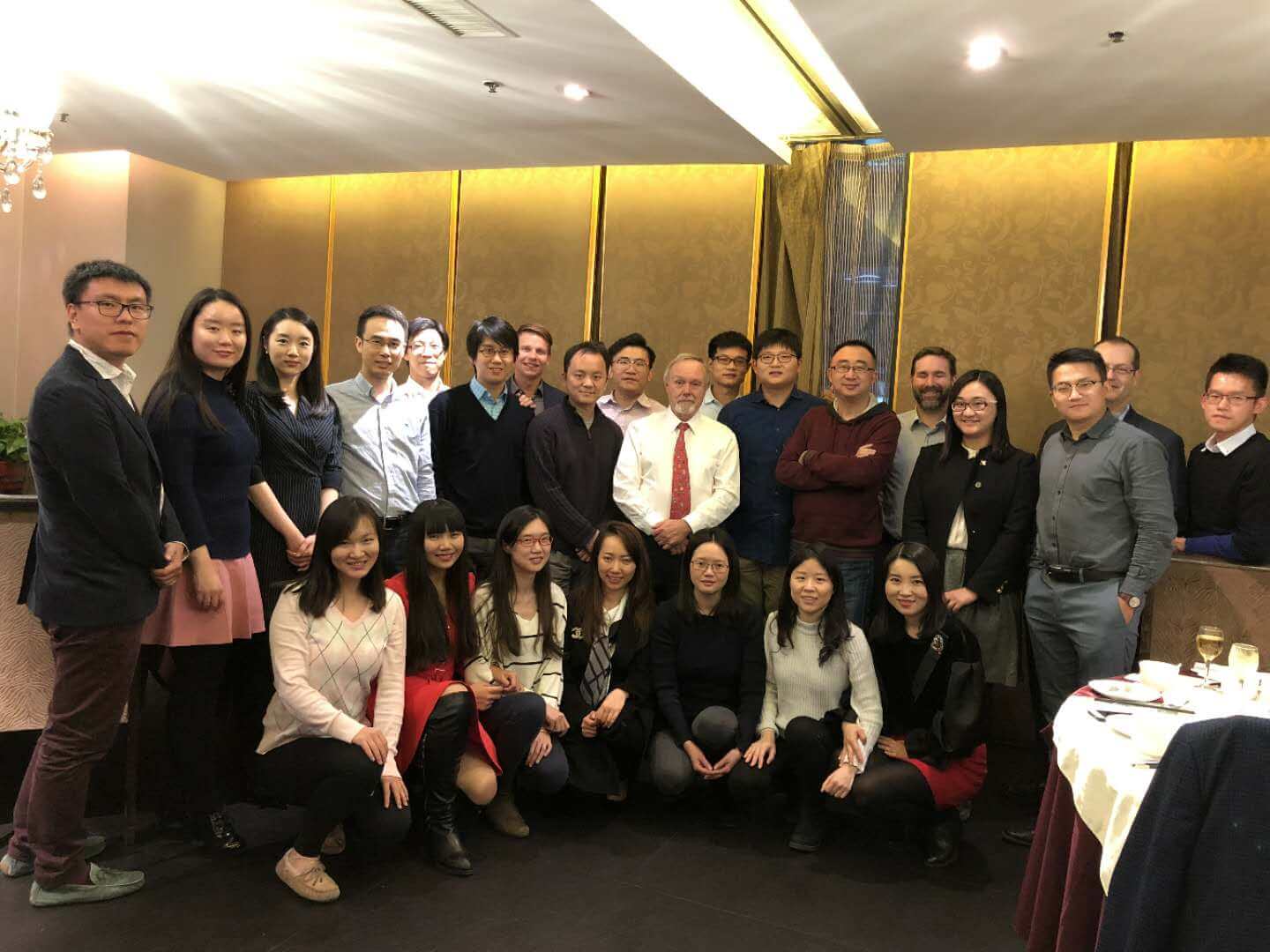 To round out their time in Beijing, the team then accompanied Henry Wu to TsingHua Unversity's PBC School of Finance to meet with the current graduate class and assistant dean. The Alacrity team spoke about the importance of entrepreneurship and their lessons learned over the years related to starting companies and making them successful (and less-than-successful). Terry also spent time coaching, mentoring, and advising a group of 30 of the students.
Next stop, Shanghai
Much like the rest of the trip had been thus far, the journey to Shanghai was speedy. Fastest train in the world level speedy. Called the "Fuxing", the train went to speeds as high as 400km/hr, and covered the 1318 kilometers between Beijing and Shanghai in only 4.5 hours.
After roaring into this second city of the trip, similarly to in Beijing, our team went to Shanghai's Canadian Consulate to meet with the trade commissioner service and consulate general, and EDC.
That evening the team had dinner with our partners at Inkre at a traditional Shanghai restaurant where Owen unfortunately (or fortunately, depending on your sense of humour) mistook a bowl of baby eels for noodles.
"It was an unexpected texture" – Owen Matthews
Everyone drank Hwanjiu to wash down the taste (or thought) of eels, and the group was very thankful for the warm, welcoming, and happy greeting from the partners at Inker.
Owen: "We first met Inker (a performance marketing company) when it entered the Alacrity China incubator and was making $10 million annually. Now it's making $50 million. We've had the pleasure of watching that 5x growth. Inker is excited by the opportunity to work with some local Victoria companies who are in their same space, but operate in completely different geographies."
The second day in Shanghai the team met with Sha Wang, founding partner of Tera Magnum, a China based investment fund, followed by a meeting with a company doing an initial coin offering on their platform for marketing to customers.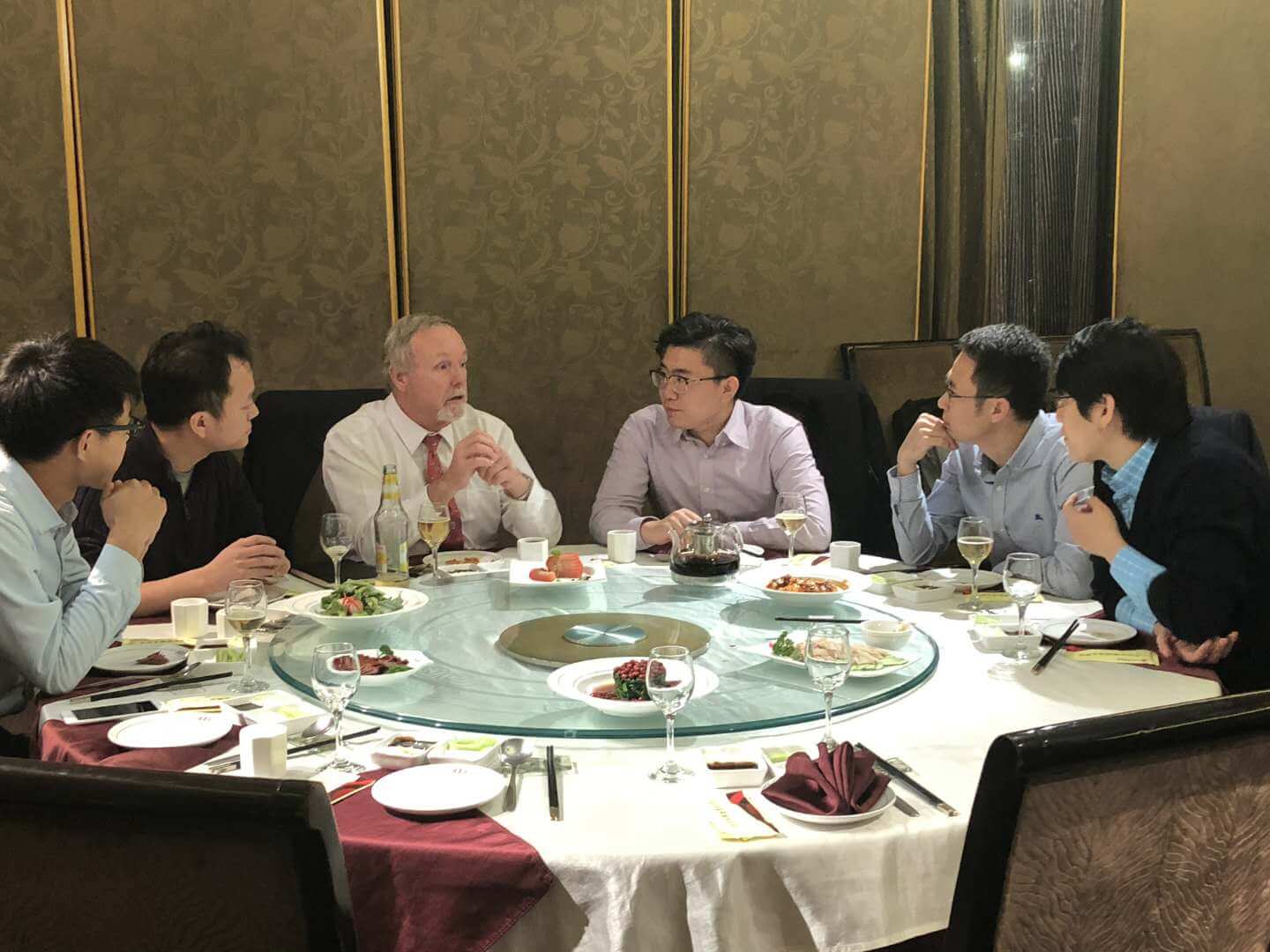 Outside of these Alacrity China meetings, Richard also met with entrepreneurs keen to establish new businesses in Victoria as a part of Alacrity's Start Up Visa program.
Nearly last, but not least, UBike
One of the Alacrity team's last meetings of the trip was with UBike, which launched into Victoria this fall.
UBike's entry into the North American market, with headquarters in Victoria, is one success story that continues to show cross border activity and action.
Alacrity Canada first met UBike a year ago in Shanghai. Richard and Owen told UBike about how bike friendly Victoria is, and encouraged them to launch here. They also offered to assist in any way possible with their network, strategic advice, and marketing expertise.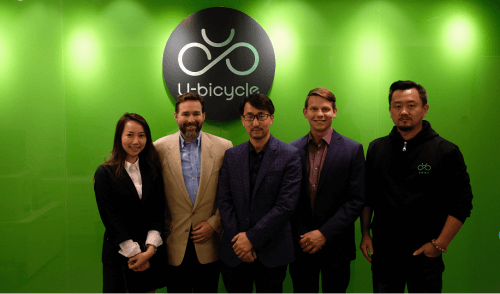 One year later, UBike now has over 1000 active users in the Victoria. Globally, the company has 550,000 bikes across 20 cities, with Victoria being the first city in North America to join the list.
UBike is currently developing a new North American prototype (foam tires, stronger frame, heavier build, a spot for helmets). During this trip, the Alacrity team helped UBike identify a new market segment in the hospitality industry, and discussed the potential of expanding into it. Now UBike is fundraising for their continued North American expansion, and plan to raise a significant B Round.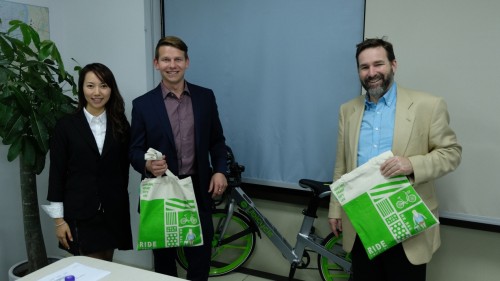 To conclude to visit to China, the Alacrity team met with the WeGeek management team at their incubator location, to discuss the China and Alacrity partnership, and review the progress made so far.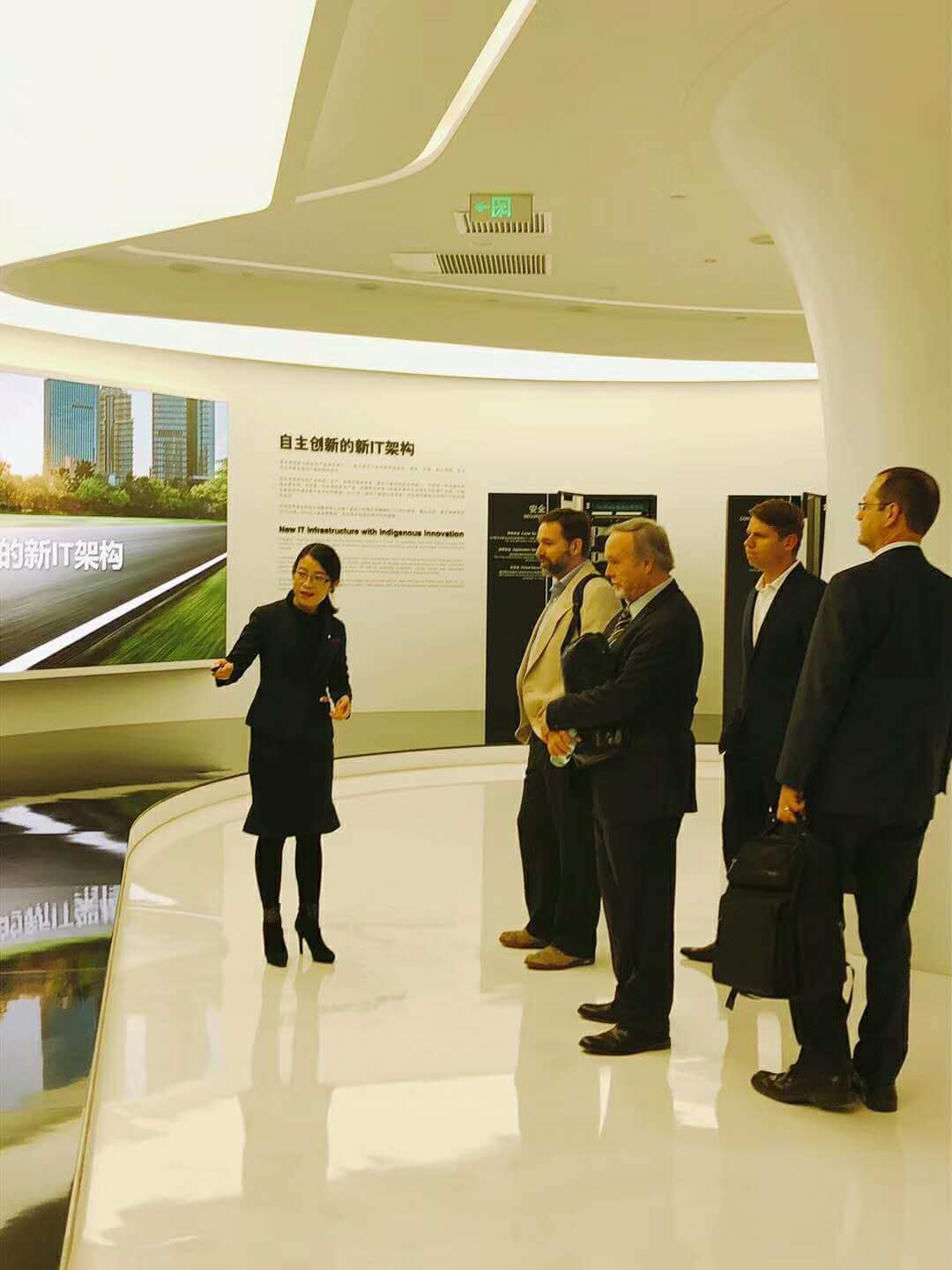 It was a whirlwind trip with many positive outcomes.
Highlights and Takeaways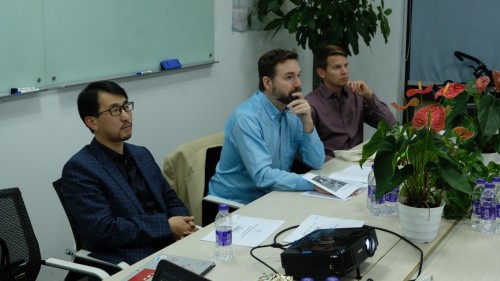 Owen's Key Takeaways:
There's already a significant amount of capital, and amazing investment opportunities, and there is still plenty of room to grow in the society.

China is a very entrepreneurial, hardworking society, as it has always been.

It's important to keep building relationships and trust, and if you do this properly it is very easy to work with anyone.
Rich's Key Takeaways:
There's strong motivation for Chinese business people to work with North American groups and bridge cross border gaps.

The amount of capital available to be deployed in the Chinese market is still staggering. They've got a very strong early, mid and pre-IPO stage technology sector.

We reaffirmed our view that it's vital to work with local partners that are directly connected to industry and business on the ground. You have to be thoughtful and delicate about the way you enter the market, and consider partnerships top priority.

They see Canada and Canadians as trusted partners with excellent global reputation. Whereas there are so many countries around the world that take more of a protectionist approach, Canada is still embracing globalization.
Owen's Funniest moment of the trip:
"Being driven around Shanghai in a one ton armored vehicle (really a limo bus) that Henry arranged for us to use."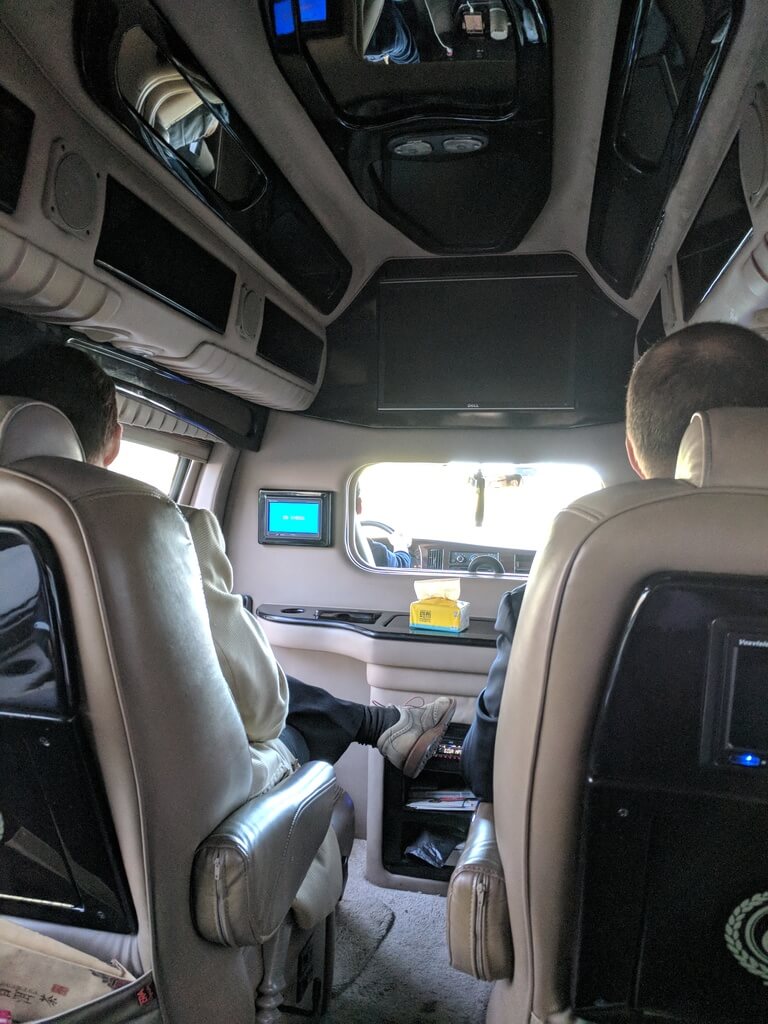 Rich's Funniest moment of the trip:
"When Owen went for a bite of what he thought were noodles, but were actually raw baby eels. The expression on his face was…priceless."
"It was an unexpected texture" – Owen Matthews
Rich's favorite food: "The homemade shanghai dumplings. You eat them with a little vinegar on top. They're wicked."
Owen's favourite food: "The Shanghai specialty soup dumplings, of course". 
---
Alacrity Global invests in young people and startups in rapidly growing economies. We work to enable the various companies in our ecosystem to participate in international markets through the licensing of newly developed technologies.
Alacrity is proud to have funds in Canada, the UK, France, India, and Turkey at present. In the next 12 months we anticipate to add the involvement of our friends in China, Mexico, Indonesia, Singapore, and Austria.
The Alacrity Global initiative brings over 120 million dollars in seed stage startup investment, and will follow with an Alacrity Global growth fund of 200 million dollars for series A and series B follow ons in 2018.