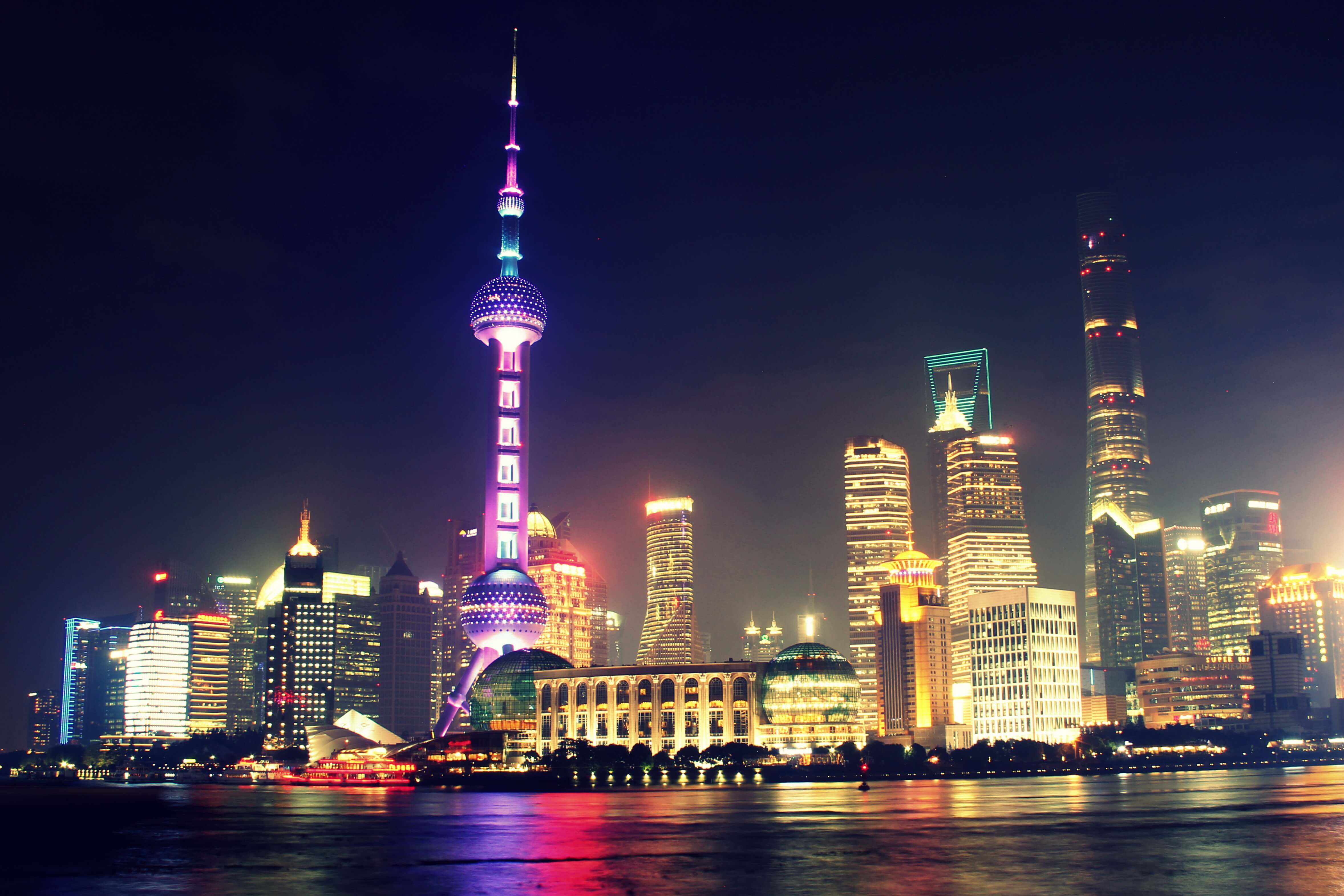 Global Tech Hubs – Shanghai and Pudong
Shanghai has changed significantly in the last 50 years, establishing itself as a global centre of business and finance. Each year that goes by, it brings increasing development to the city.
As China's reform policies continue to take shape (starting in 1980), the economy has transformed in many ways. A large part of that change is thanks to the growth of the IT industry in China, and specifically in the Shanghai. Since 1980, a steady focus on establishing and expanding the IT industry has allowed China to become a global technology leader. Companies like Lenovo, Baidu, Alibaba, Tencent, Sina, and SoHu are contributing to a strong economy.
The Shanghai Tech Ecosystem
The IT industry in China has mainly focused on building online applications, manufacturing high tech products, designing software, and working towards technological innovation. A large contributor to innovation has been Shanghai's tech park, ZhangJiang Hi-Tech Park. Established in 1992, the park generated 20 billion renminbi (RMB) in its first year. By 2010, the amount had grown to 55.4 billion RMB, an equivalent of nearly 8.5 billion USD.
The park is home to incubators which help form a support system for startups and also provide training to ensure skilled talent is available to grow young companies. It is also home to around 200 venture capital funds that provide the financial support young startups need. There are over 100 research and development institutions, more than 3,600 companies, and upwards of 100,000 workers in the tech park.
ZhangJiang is also an ideal setting for government and industry collaboration, with the Chinese government making use of the technology being developed in the park to improve tech access for Chinese citizens across the country. A recent example of this collaboration occurred in 2015 when the government partnered with Tencent to promote Internet+ as the next big strategy to connect other industries like manufacturing, finance, medical, government, and agriculture to the online world.
Two sectors which have taken off in IT have been those of online retailers, books in particular, and live streaming platforms. The popularity of purchasing books online has caused many physical store locations to close down. While this is not necessarily innovative, it does attest to the success of this vertical market in China. Live streaming platforms are another evident example of how the Internet has changed China's youth. Video game streaming is the most popular activity for 13 to 25 year olds who are spending most of their time online either playing and streaming or watching people stream games.
Government Focus on Tech Development
Tech innovation has been a prominent component of the last 3 Chinese five year plans, spanning from 2006 to 2020. In 2013, IT made up 4.4% of China's overall GDP and estimates have been made that over the next 10 years this number will grow to between 7% and 22%.  However, growth heavily depends on companies being able to attract talented employees which is currently a problem for China's tech industry.
Another missing component is the development of core technologies in various industries. Without having foundational technologies to build on, driving IT innovation to further the industries becomes very challenging. Gaining core technology capabilities and attracting more talent through incubators and enhancing education is the current goal for China's government in order for the IT industry to continue its development.
Tech and China's Economy
As the economic status of China shifts and more people join the middle class, increasing their spending power, the IT industry will follow suit and focus more on the domestic market instead of the international one. Some global companies like Amazon, Apple, and Tesla still play a role in China's market, but many companies are homegrown, catering to the growing local population.
The Shanghai marketplace offers opportunities for both domestic and international companies and investors to succeed. Finding ways to cut down on time-consuming processes is essential to the success of a startup, as is finding funding. Angel and VC investors play a large role in helping startups get off the ground, but another popular way to get financing is through crowdfunding platforms like JD.com and Taobao. For companies that meet the requirements to get listed on China's new "over the counter" (OTC) market, the National Equities Exchange and Quotations, seed funding may come more easily, but for those that do not meet the requirements, crowdfunding has proven to be a popular way to get initial finances.
An overwhelming issue that has arisen from the growth of the tech industry is that of copyright recognition, which is currently lacking significant enforcement in China. Many small companies that develop innovative solutions may be copied by larger companies that have more resources and can beat them to market. Competition among small companies for talented employees and seed investment is also huge, making it that much more difficult to succeed as a small startup.
Policies are being implemented by the government to address these issues and while the change is slowly taking place, it is evident that the IT industry is moving in the right direction nonetheless. The room to grow is only getting larger as more Chinese citizens join the middle class, education is improved, and cities like Shanghai attract more development, investment, and talent.
Alacrity China in Shanghai
Alacrity recognizes Shanghai's vast potential as a market for SaaS, industrial IT solutions, and other innovative technologies. China is a massive economy and its IT sector is still in its burgeoning stages. That is why, in the last year, we have opened Alacrity China in Shanghai with WeGeek and Alacrity China's director Henry Wu – a Shanghai local with experience in investments in both the Eastern and Western markets. Alacrity China expands the global footprint of Alacrity as a whole.
Alacrity China will help us understand and integrate into the local business culture and the opportunities that exist. In turn, Alacrity is able to bring mentorship and to promote entrepreneurship in Shanghai in a new way. We offer a form of collaboration to entrepreneurs and investors that are currently lacking in the Chinese tech sector, bringing new strategies to the market that we hope will contribute to its ongoing development.